Wrocław wasn't on my travel wish list. But when my Bari-Krakow-Berlin flight changed into a Bari-Krakow flight, I started looking around for a place to work from around Krakow. Wrocław was only a 3 to 4 hour train ride away and it looked nice in my google image search. I still knew nothing about the city when I finally arrived at 10.30PM. I pulled my suitcase to my hostel, got annoyed there were no lockers in the room, slept it all off and opened my work laptop in the morning for some remote work. Only at lunchtime I got the chance to go on a brief walk and get a glimpse of this great city.
Although I was mostly on the lookout for a place to get lunch, I saw some small statues from the corner of my eye. I vaguely remembered hearing about these Wrocław gnomes or dwarfs, but I had no idea just how many there were! Dwarf spotting became a great Wrocław experience, like a gigantic treasure hunt. They are hidden between the buildings, sitting on top of benches or window sills and even chill at the side of the river. Each one has their own theme and unique characteristics. And most of them have a bunch of tourists attached with their phones pointing at them.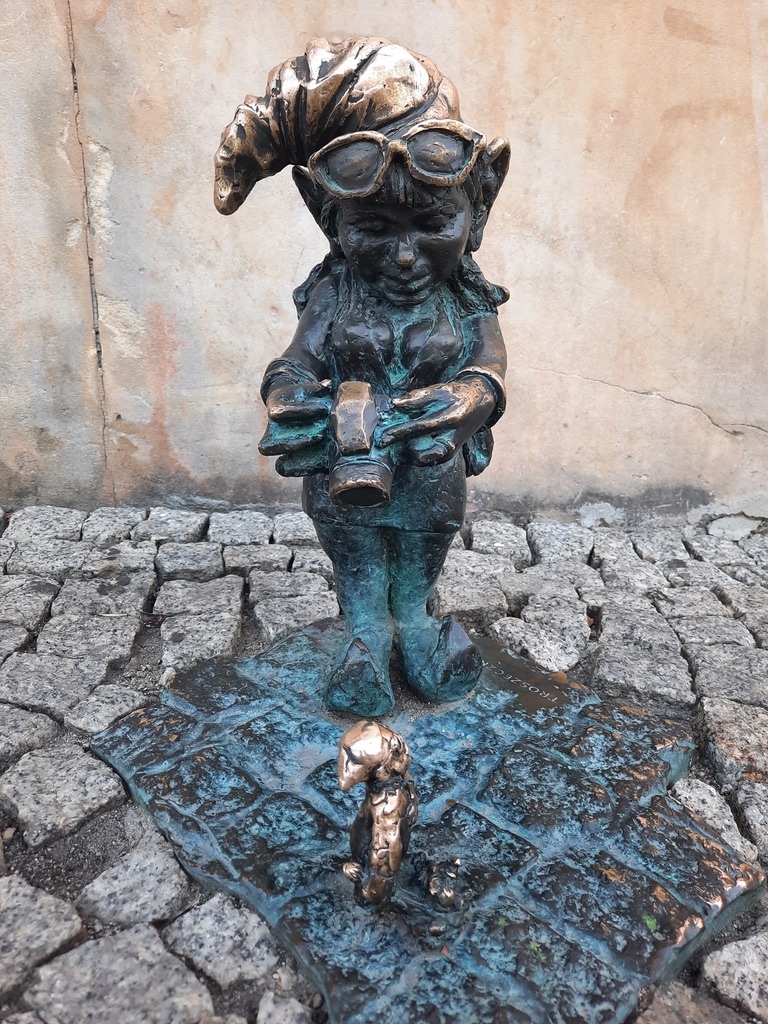 But the gnomes weren't always a tourist attraction. It all started with an anti-communist movement. During communist times gnomes were used as a kind of artistic protest. They put up the first statue, at the place they used to gather. Later, a few more were added by an artist to represent all kind of elements of Wrocław life and so the gnome craze grew into a full blown tourist attraction and marketing campaign. There are drinking gnomes in front of a bar, a guitar gnome on the square where they try for guitar world records every year and gnomes taking cash out near banks. The main square in the old town even has 2 sites with gnomes that spray water from fire hydrants. And the water reaches quite a long way! What a nice idea to stay cool in summer!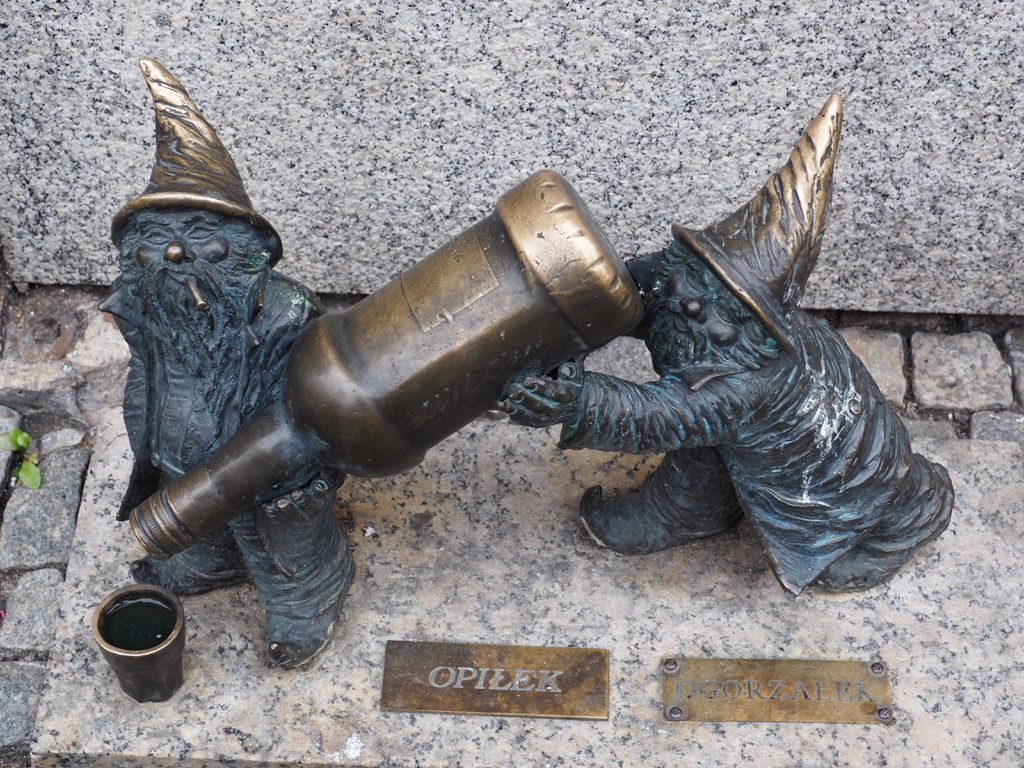 The dwarfs got super popular so now tourists can get a map with some of their locations and there is also an App where you can keep track of which ones you've seen and compete with others to find them all. Good luck, there are hundreds of them! Young or old, many visitors amuse the locals with all the attention they pay to these little statues. And it really is good fun to find the little fellows in the most surprising places.