It's not a popular thing to say, but my first visit to Istanbul didn't leave me raving about the city like many other people do. I finished a tour there, with 1,5 days to explore the main sights. Although Hagia Sophia and the Blue mosque were impressive, I had felt uneasy and confused for most of my time is this gigantic city. But now, when my manager suggested to go meet the team in Istanbul, my first business trip in this job, I gladly took the offer. Arrangements needed to be made fairly last minute and once again I was uneasy and confused, but this time in the process of corporate travel. The feeling disappeared when I landed, got through passport control and found my way to the Havaist bus to the city.
The bus was 1 minute away from departing, so I was glad I caught it and could relax for over an hour as we drove towards Istanbul. I must say it was all very smooth until the last kilometers before my stop, when we got stuck traffic. We crawled past the skyscrapers over an impressive and yet inadequate, network of roads. There was a gigantic mosque under construction. One of the many I would see, that according to a colleague represented more the grand dreams of leadership than the piety of people. When we arrived at my stop, Zincirlikuyu, I had no idea where to go. Zincirlikuyu is basically a gigantic intersection of busy, twisting roads, where at this time of day many people transferred from buses to subways and vice versa. I decided to just join the crowd down a staircase and ended up following a well organized tunnel leading me to the metro station of Gayrettepe. From there I walked the remaining 10 minutes to my hotel.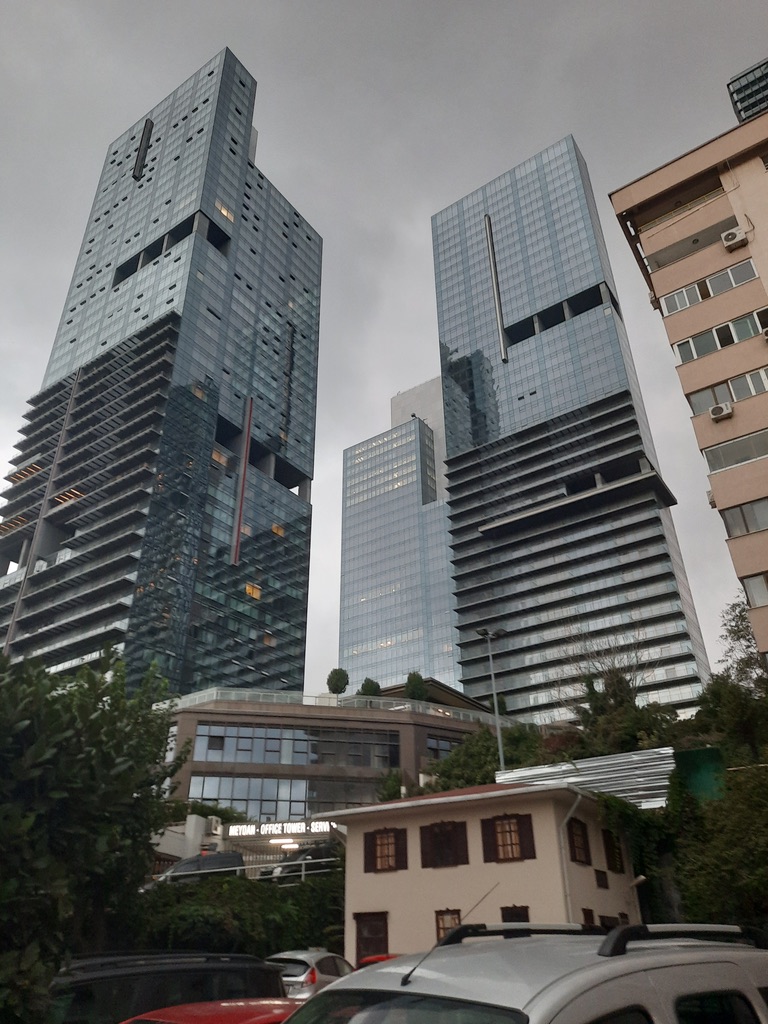 I was so overwhelmed by the amount of people, cars and buses on the streets, which I hadn't experienced in a while. We simply don't know this level of crowded in European cities. The next day I walked for 30 minutes to the office. My map hadn't prepared me for the incredibly steep little road I needed to go down, trying to defy gravity in my heels. When I saw a row of delivery cars I knew I had found the spot. Working from the Turkey office was so much fun. To see a part of the day-to-day of a new culture, learn about their working styles and not just see the key sights was a highlight of my trip. And this was reinforced by the tips I received for things to do or places to go.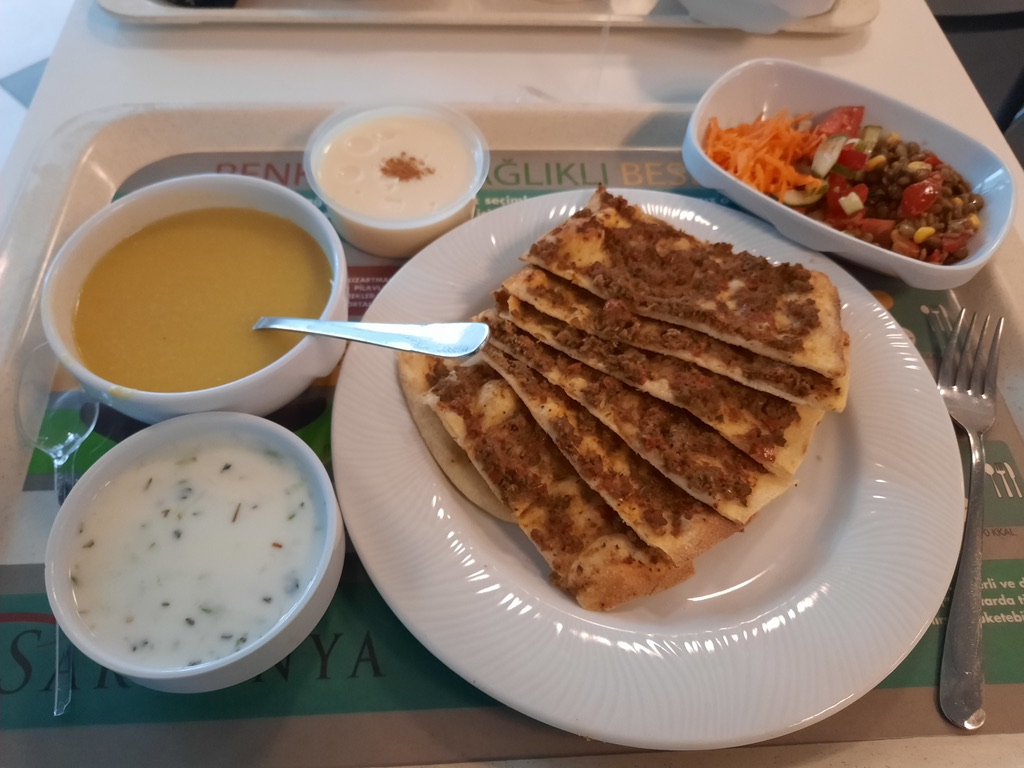 On my usual Wednesday afternoon off I ventured into the Galata area. I took the metro to Taksim and walked down the famous İstiklal street, where an old single car tram still drives up and down, mainly entertaining tourists. In the evening I was surprised to see it pass me with an entire band playing music from it. The street was busy with tourists and locals visiting the many shops selling clothes, jewelry and sweets. Many side streets had restaurants and cafés and my colleague had recommended one of her favorites, a tiny little shop called J'adore, located at the end of a small street. I passed the counter, went up a wooden staircase and found perhaps 10 small tables and a cosy atmosphere. I'd even been given a recommendation about what to order and enjoyed my "oh la la Beatrice": a brownie drenched in chocolate with whipped cream and fresh fruits.
Luckily I'd already walked a fair bit and had also reached the famous Galata tower. For about €10 an elevator takes you up to the top. Well, almost… to reach the view you need to climb some stairs. It was pretty crowded on the balcony and a bit chaotic as people shuffled in two directions, trying to pass each other, get the best spots for their photos and take selfies. But the view was incredible! You could walk all around to admire the diverse city, with skyscrapers on one side, the historic part on the other and in between the Bosporus and the Asian side of the city.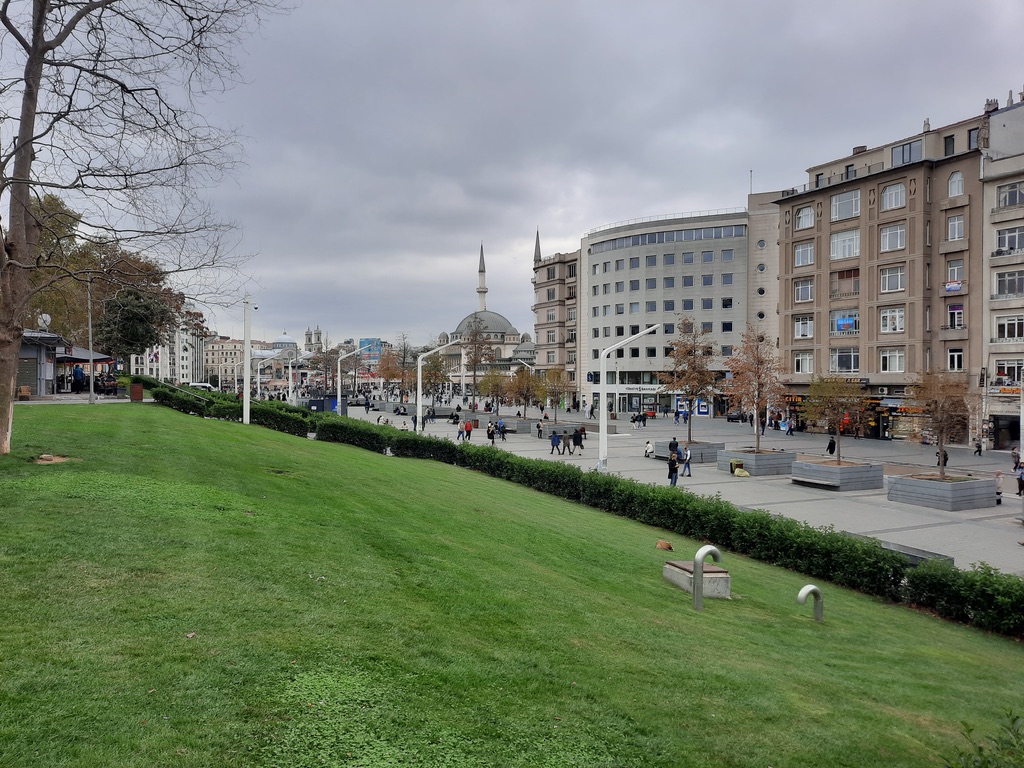 I got to see a completely different side of the city, with some of the modern business areas like Levent and Şişli, the historic side of Galata and on my day of a residential part on the Asian side. My new colleague took me on a Turkish adventure on Saturday, starting with a Turkish breakfast in the Beşiktaş area. We had so much food that we sat in the café for 2 hours. Olives, different breads and spreads, meat, cheese, dips, omelets, vegetables. So much food! With a full belly we took the ferry to Kadıköy on the Asian side of the Bosporus. We walked down a long promenade along the water, with great views over the city. People were sitting on big rocks and the adjacent grass. On the hill on my left I saw beautiful houses, which must have killer views and perhaps killer prices.
We took some stairs up the hill and found a lively neighborhood. It was a perfect, sunny day so people were out and about, sipping on coffees and checking out shops. It was the kind of area where a romantic comedy would start with a single woman leaving her perfect apartment, going for a coffee in a hipster café and running into some very attractive man. The place was so different from all the other sides of Istanbul, and even though it was still busy enough, it radiated some kind of calm. We followed the example set by everyone else and had tea with cake in one of the many cafés. As we walked back to the ferry at the end of the day, the sun was setting.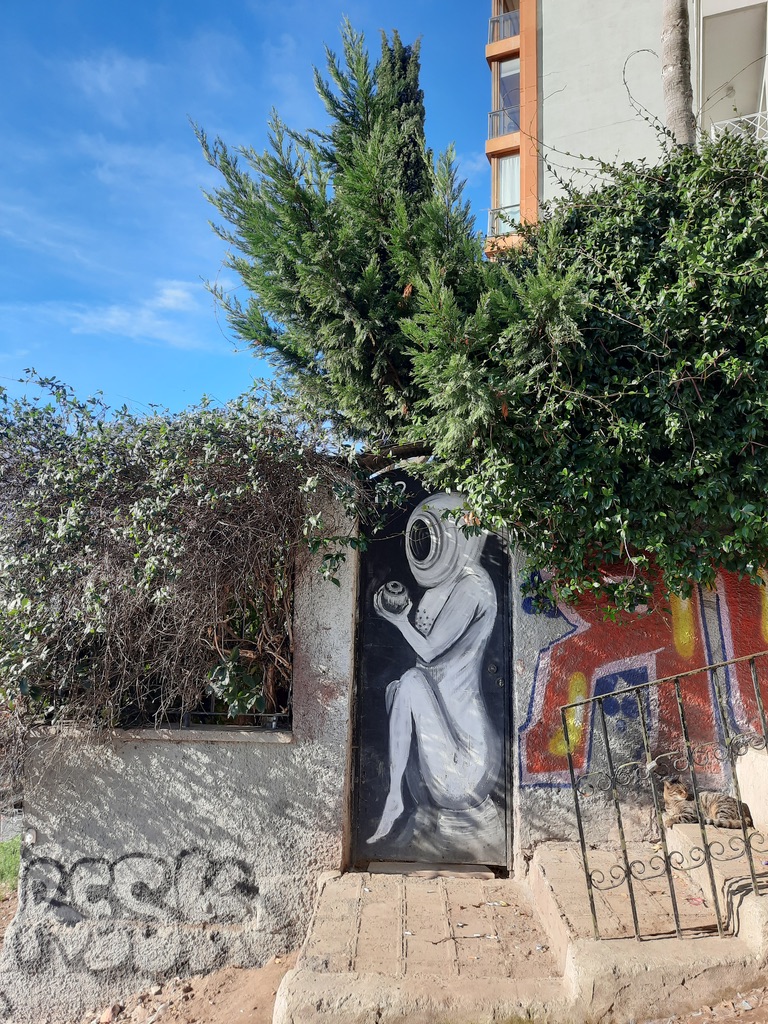 Istanbul had surprised me this time, by showing me many different faces. I'd tasted a bit of daily life, discovered new neighborhoods, joined the tourists and indulged in Turkish food. If I ever end up in Istanbul again, I probably won't stay in the most touristy Sultanahmet area like the first time, but instead find a central place from which I can get to multiple neighborhoods by public transportation and enjoy the diversity that the city has got to offer.